Submitted by
admin
on
Tue, 09/24/2013 - 18:19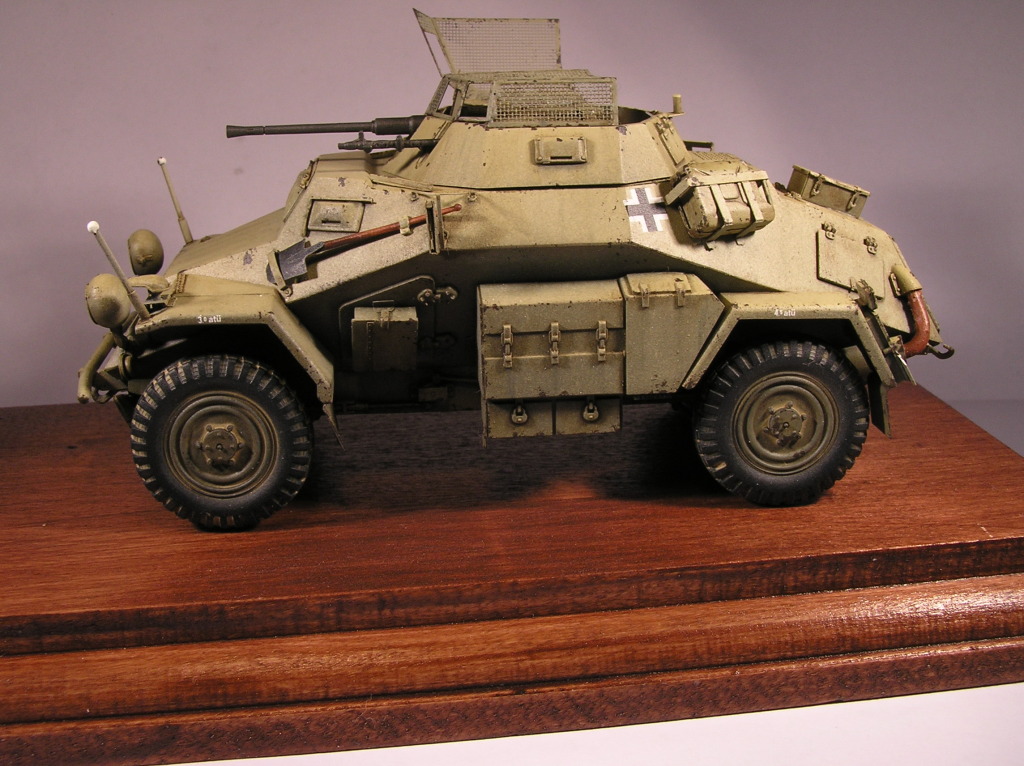 Model, text and images by Robert Barz
Here are the final pics of my Sd.Kfz.222. The build was without any problems, I used parts from an Eduard PE-Set to enhance the model. 
Painting was done mainly with Lifecolor Acrylics. Some chipping with Vallejo Acrylics and enamel washes. No pigments were used.
For the people wanting to know more about the 222, here some infos fromo Wikipedia:
This version of the vehicle was armed with a 2 cm KwK 30 L/55 autocannon and a 7.92 mm MG34 machine gun. Crew increased to three by the addition of a gunner, relieving the commander of that task. Some versions included a 28 mm anti-tank cannon.